Brilliant Response with Precise Intonation.
The PFB-305 comes with Pearl's patented Pinless Mechanism and One-Piece Core-Bar Construction. It has a full, rich tone across all three octaves, a flawless scale, and an astonishing range of tone colour and dynamic capabilities. Comfortably competing with instruments two or three times its price, the PFB-305 is at home in solo repertoire, chamber music, or in flute choir. This truly versatile instrument will never fail to impress!
PFB-305
Silver plated Headjoint, Body, Footjoint and Mechanism, C-foot

---
PFB-305BE
Silver plated Headjoint, Body, Footjoint, Mechanism, E-mehcanism, B-foot

---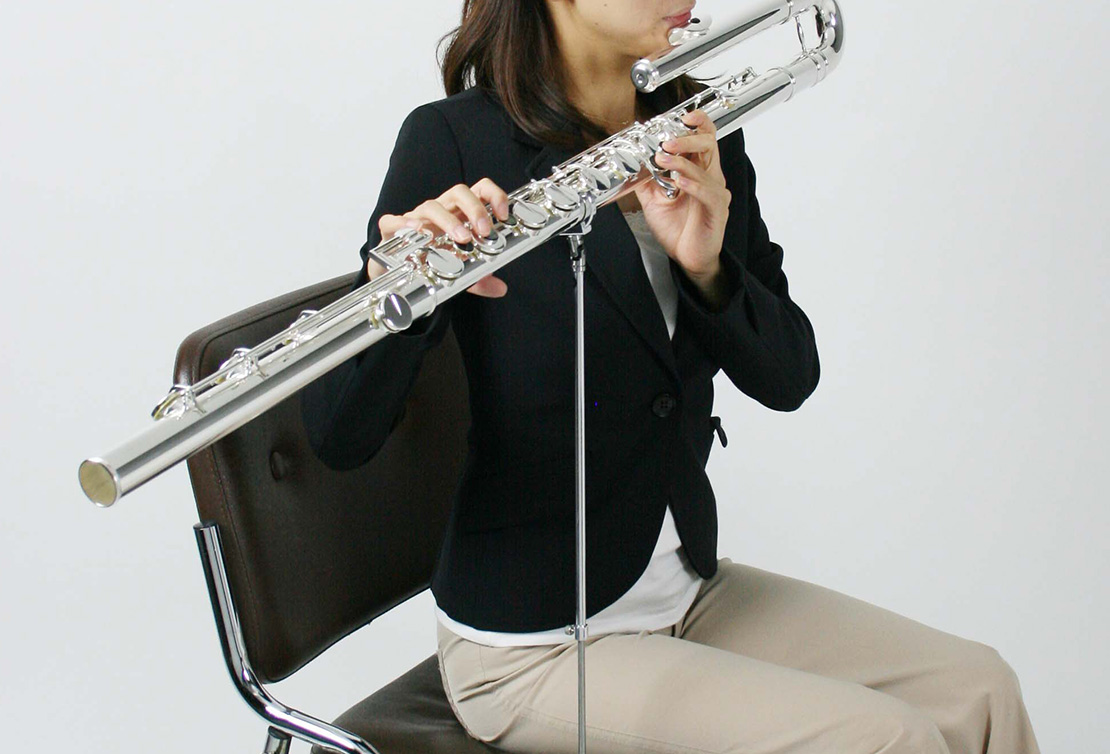 Comfortable Support Bar
For longer rehearsal or more comfortable playing, Pearl offers a bass flute support bar to keep the best playing positon without interfering with any key work. The support bar is available separately.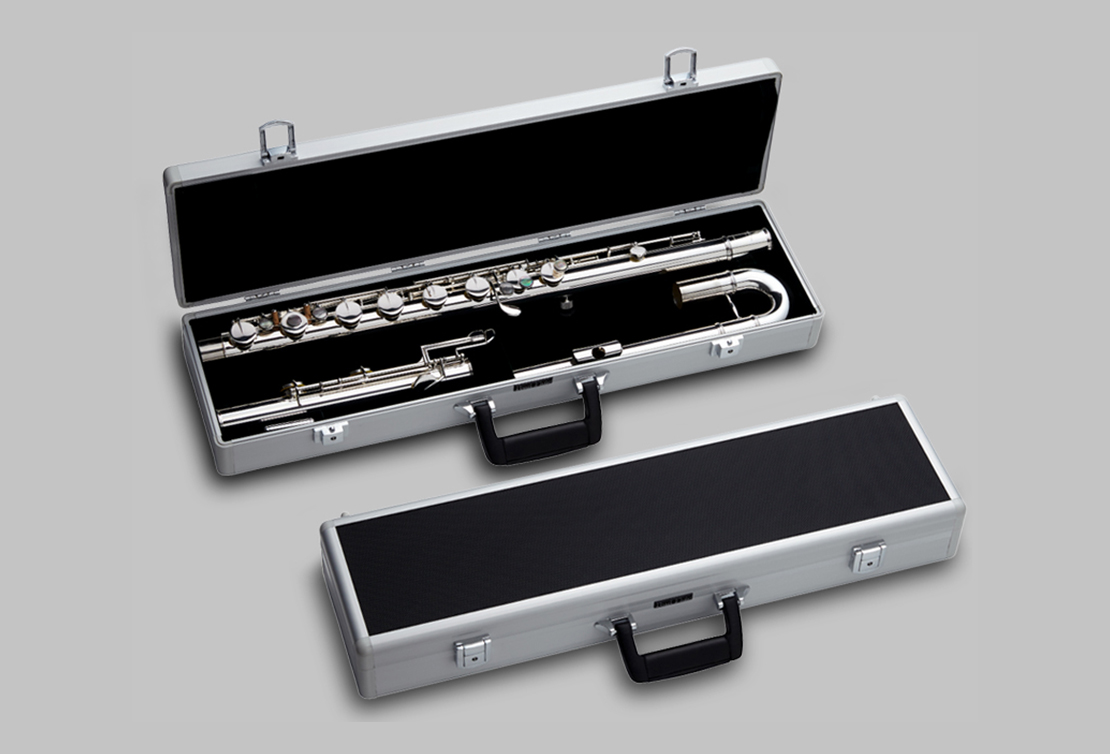 Case
Pearl Bass flutes are well protected in a solidly built and stylish aluminum case.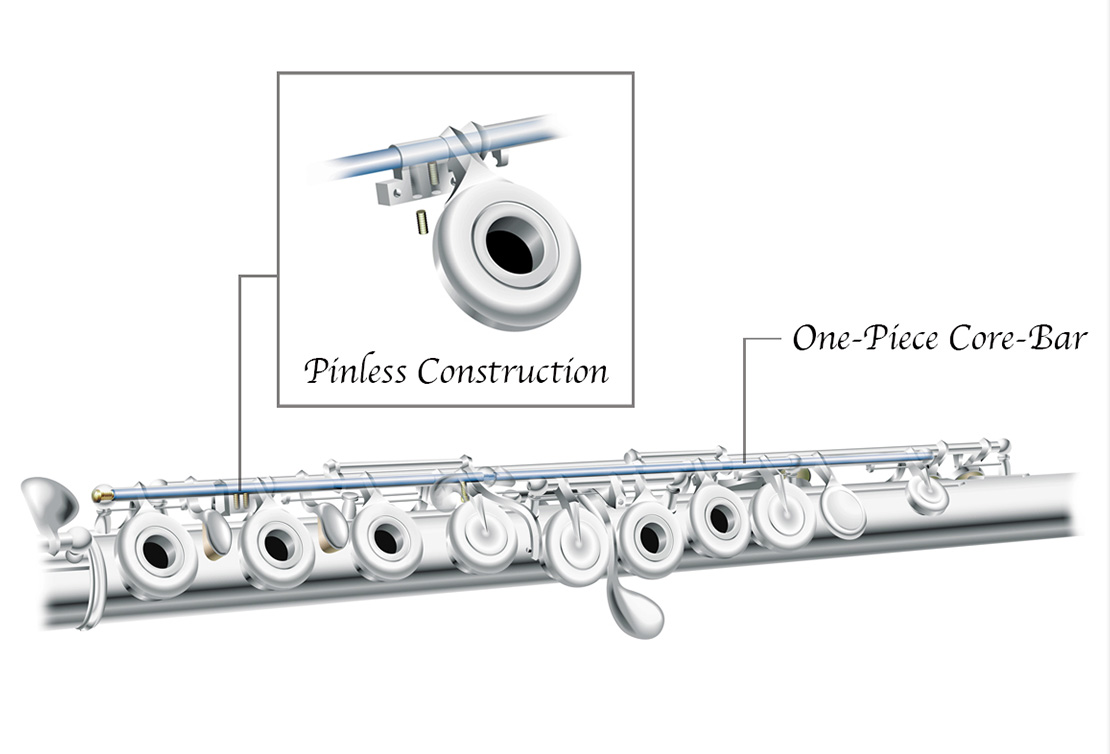 Pearl's exclusive mechanism
In 1972, Pearl's innovative technicians created the patented One-Piece Core-Bar and Pinless Construction, and Pearl's continually smooth key-action became a reality. Since that time, Pearl is still the only flute manufacturer to apply these features on every flute made.