Optimal Comfort, Superior Sound
The Pearl Alto flute is a truly monumental instrument, being the only Alto series on the market to feature our world-renowned Pinless Mechanism and One-Piece Core-Bar Construction. In addition, Three tube materials are available, the ergonomic hand position is extremely comfortable, and the headjoint is responsive with excellent projection. The exceptionally efficient and dependable mechanism is complimented by Pearl's devotion to exact intonation, wide dynamic spectrum and tonal flexibility.
PFA-207ES
.925 Silver Headjoint, Body and Footjoint, Silver plated Mechanism, E-mechanism、Straight Headjoint

---
PFA-206ES
.925 Silver Headjoint, Silver plated Body, Footjoint, Mechanism, E-mechanism

---
PFA-201U
.925 Silver Lip-plate and Riser, Silver plated Headjoint, Body, Footjoint and Mechanism, Curved Headjoint

---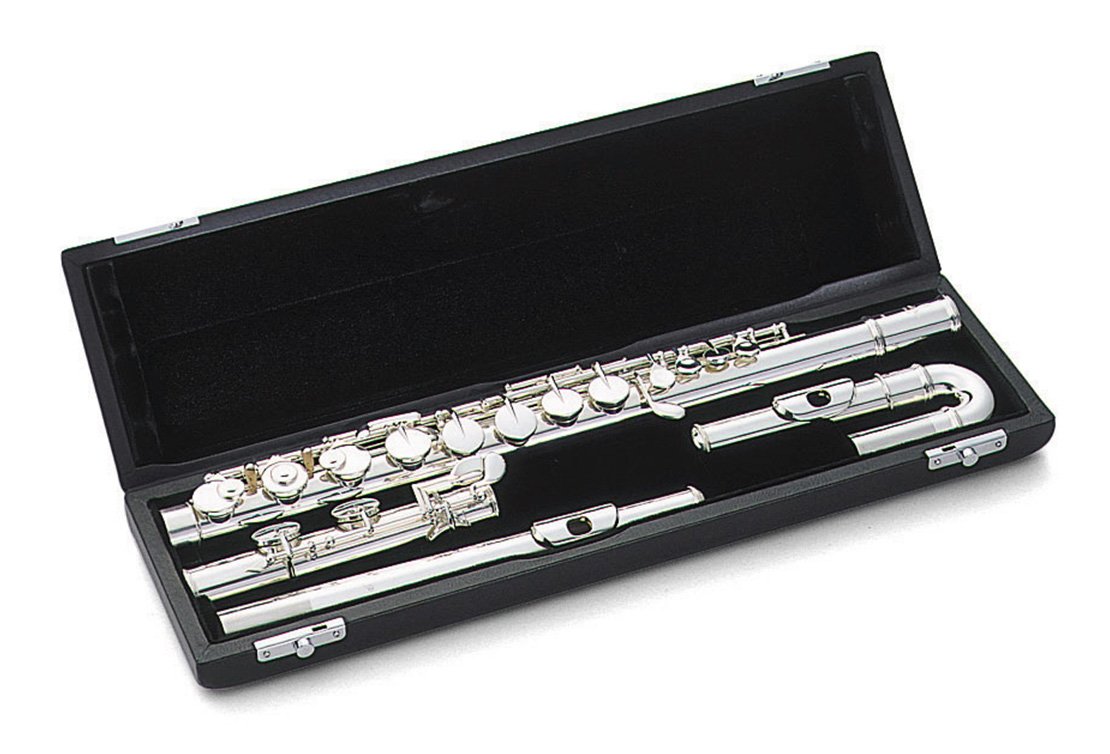 As Occasion may demand
All Pearl Alto Flutes are available with a straight headjoint, curved headjoint, or both headjoints.
Case
All Alto Flute comes with French style case.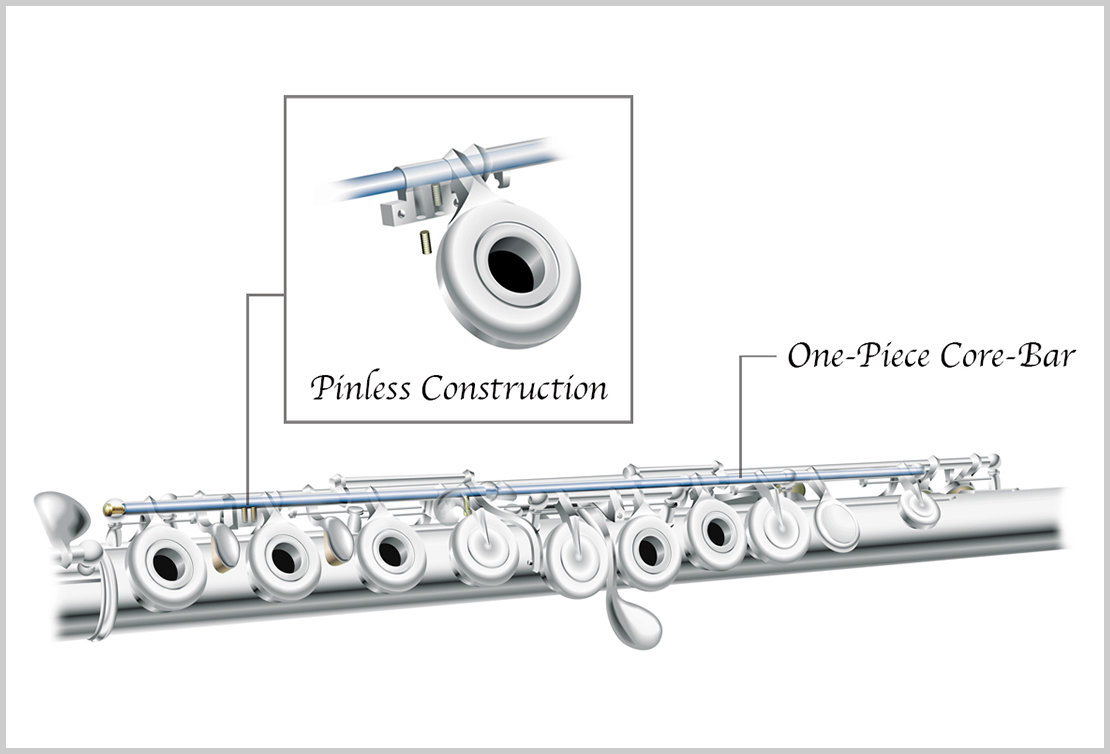 Pearl's exclusive mechanism
In 1972, Pearl's innovative technicians created the patented One-Piece Core-Bar and Pinless Construction, and Pearl's continually smooth key-action became a reality. Since that time, Pearl is still the only flute manufacturer to apply these features on every flute made.