The First Grenaditte Piccolo for Unmatched quality and Value in Any Climate
Our remarkable Piccolo PFP-105 was the culmination of years of exploration and research into the creation of a truly revolutionary material – Grenaditte. Precise pitch, an exquisite tone, and a spacious dynamic range are all to be found within this truly innovative instrument. Grenaditte echoes all the positive qualities of wood in appearance, weight, density, and feel. Unlike wood, Grenaditte is impervious to shock, temperature, and moisture fluctuation. Since its launch in 2006, esteemed professional players and music industry experts the world over have greeted the Pearl Piccolo as a phenomenon. In 2010 the PFP-165 was launched featuring a natural Granadilla wood headjoint, and high quality synthetic pads (which are now also available on the 105 model) gaining Pearl the enviable position of straddling the student, intermediate and professional piccolo market. As with the entire Pearl Flute range, the PFP-105 and PFP-165 are manufactured with our world-renowned Pinless Mechanism and are the only piccolos on the market to feature this innovation.
PFP-105E
Grenaditte Headjoint and Body with Silver plated Mechanism, E-mechanism

---
PFP-165E
Grenadilla Wood Headjoint, Grenaditte Body with Silver plated Mechanism, E-mechanism

---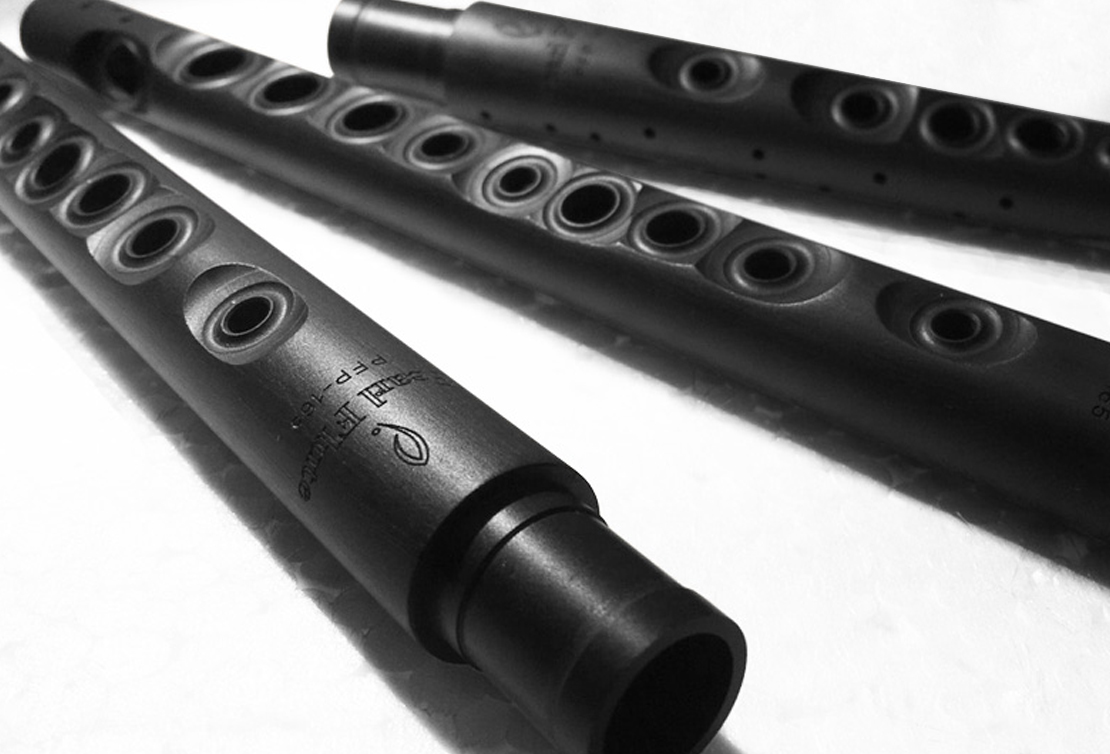 Unique development – "Grenaditte"
Pearl researched into the creation of a totally new material – Grenaditte. has a warm sound like wood. Grenaditte is impervious to temperature and humidity fluctuations but has a warm sound like wood, ensuring Pearl's remarkable performance anywhere.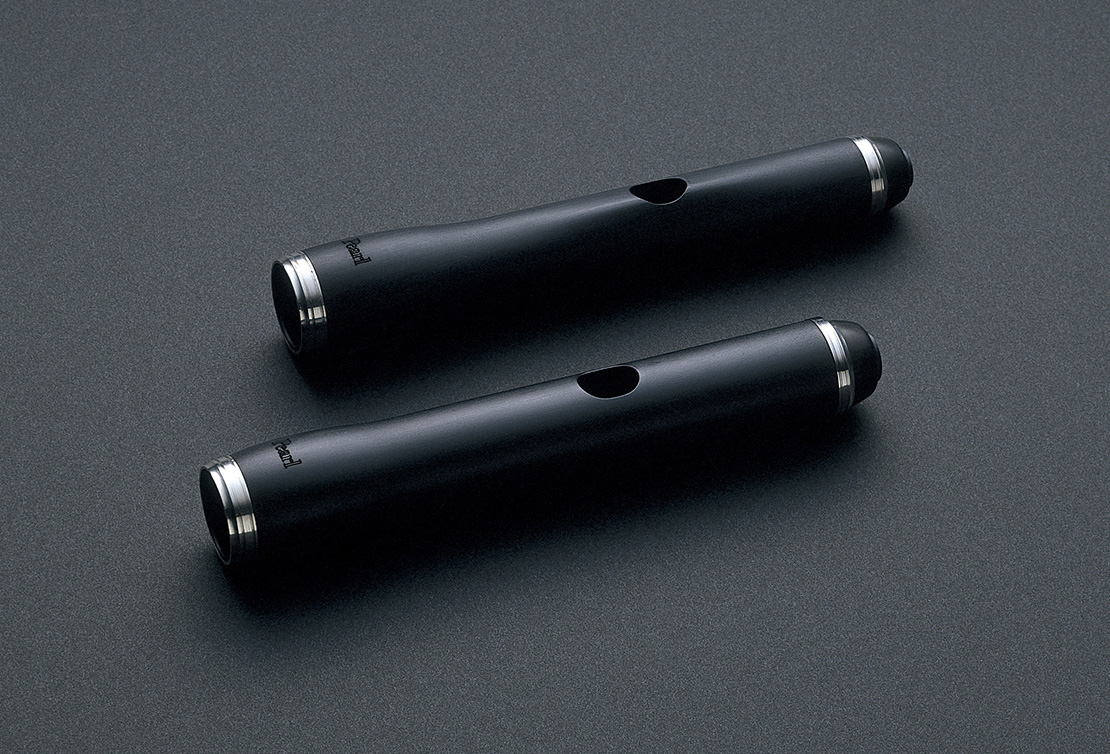 Choice of the Headjoints
Pearl offers two styles of piccolo headjoints: High Wave style features the best focus and control for many players. Traditional Straight style is designed with a similar radius to the soprano flute headjoint liplate, which some players prefer.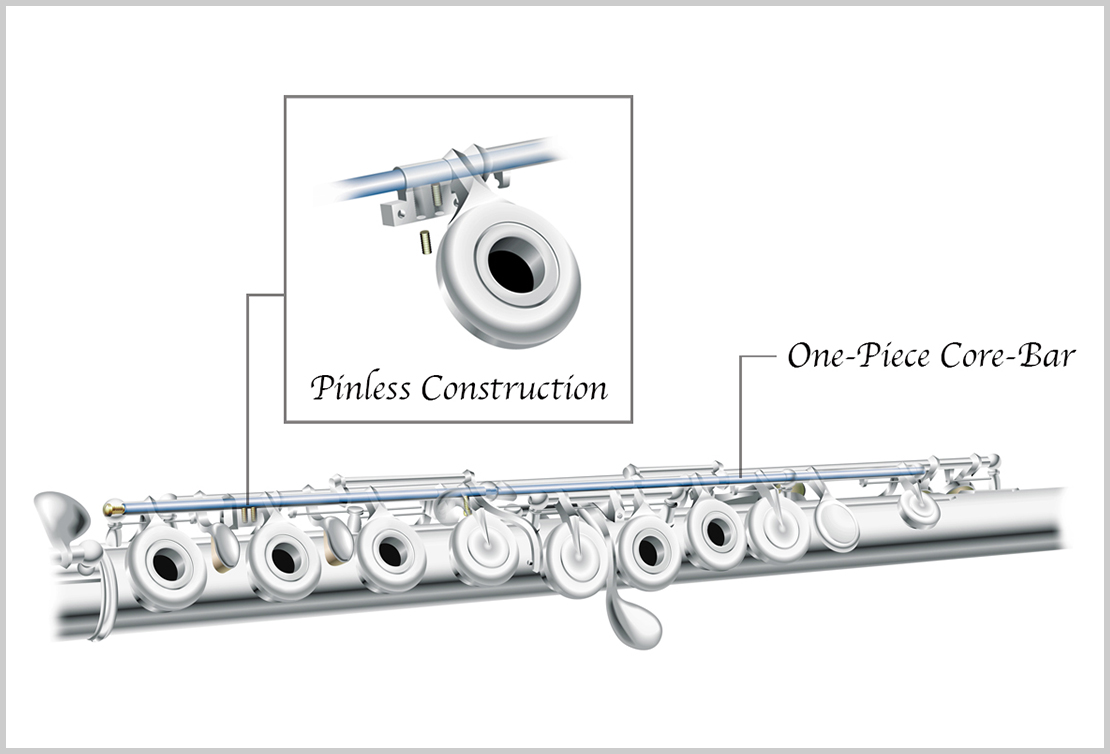 Pearl's exclusive mechanism
In 1972, Pearl's innovative technicians created the patented One-Piece Core-Bar and Pinless Construction, and Pearl's continually smooth key-action became a reality. Since that time, Pearl is still the only flute manufacturer to apply these features on every flute made.