The Highest Quality Intermediate and Step-Up Flute Available.
The Quantz Series embodies ingenuity, innovation, and diversity, and that is totally unique in the flute making industry.
Every Quantz model has French pointed arms, a feature once considered solely the domain of handmade flutes. Pearl provides this upgraded feature right across our range along with our Pinless Mechanism and One-Piece Core-Bar Construction. The ingenious yet simple design affords even the student or amateur player with an exceptionally efficient and dependable mechanism – another industry first. Aspiring flute players have never been so fortunate.
765RBE
.925 Silver Headjoint, Body and Footjoint, Silver plated Mechanism, B-foot, off-set, E-mechanism

---
665RBE
.925 Silver Headjoint, Silver plated Body, Footjoint and Mechanism, B-foot, off-set, E-mechanism

---
525E
.925 Silver Lip-plate&Riser, Silver plated Headjoint, Body and Mechanism, C-foot, Off-set, E-mechanism

---
505E
Silver plated Headjoint, Body and Mechanism, Off-set E-mechanism

---
500
Silver Plated Headjoint, Body, Footjoint and Mechanism C-foot, Off-set

---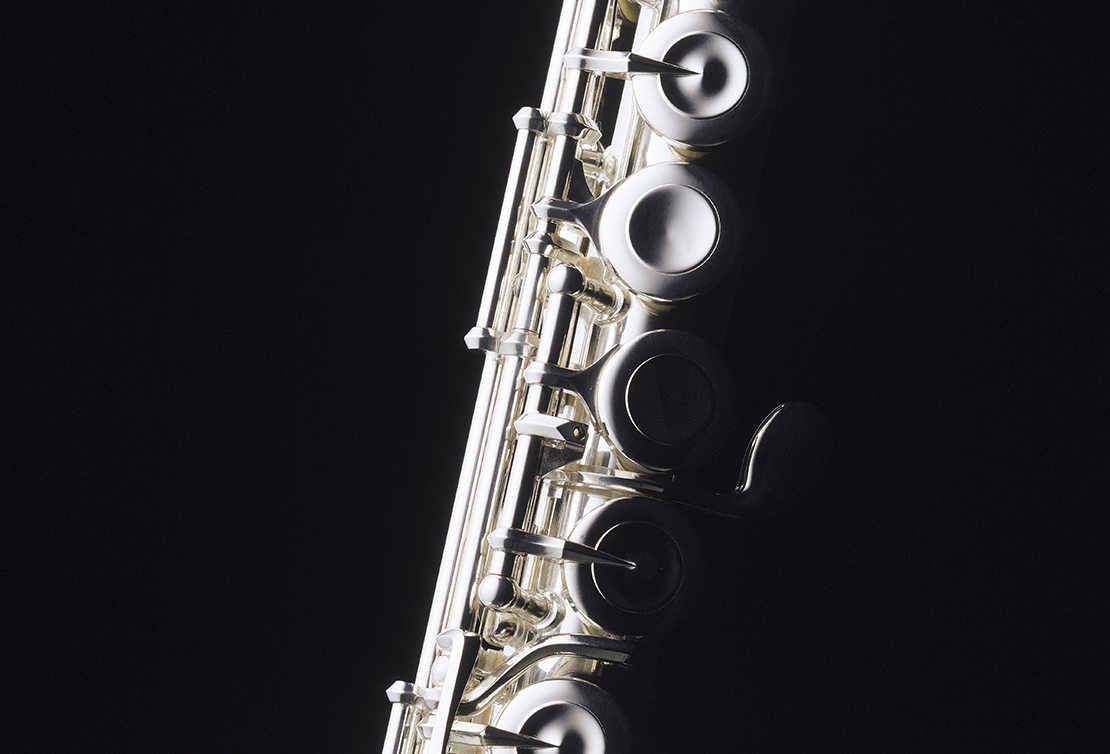 French Pointed Arms
Every Pearl Flute from the novice model to our Professional line, has French Pointed arms - an industry first.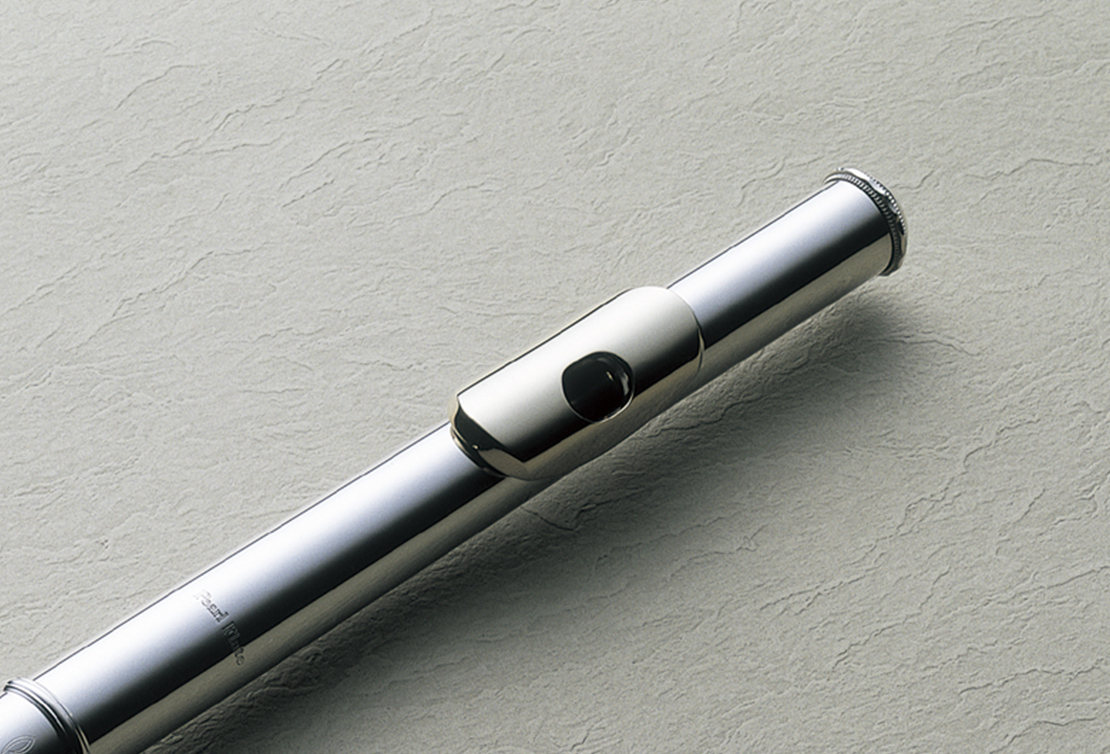 The Headjoints
Three styles of headjoints, Largo,Brezza, and Forza are available for Quantz series.The Largo headjoint offers a traditional response, with a melodious and sweet character. Free-blowing with generous tone, perfect headjoint cut for the beginner player. The Brezza cut is the newest addition to the Quantz series and offers a more refined sound with sharper articulation and fullness of sound throughout the flute range. The Forza headjoint has a more sophisticated cut suitable for more advanced players, enabling superior
projection, increased dynamic spectrum, unrivalled clarity of articulation and dazzling rich tone.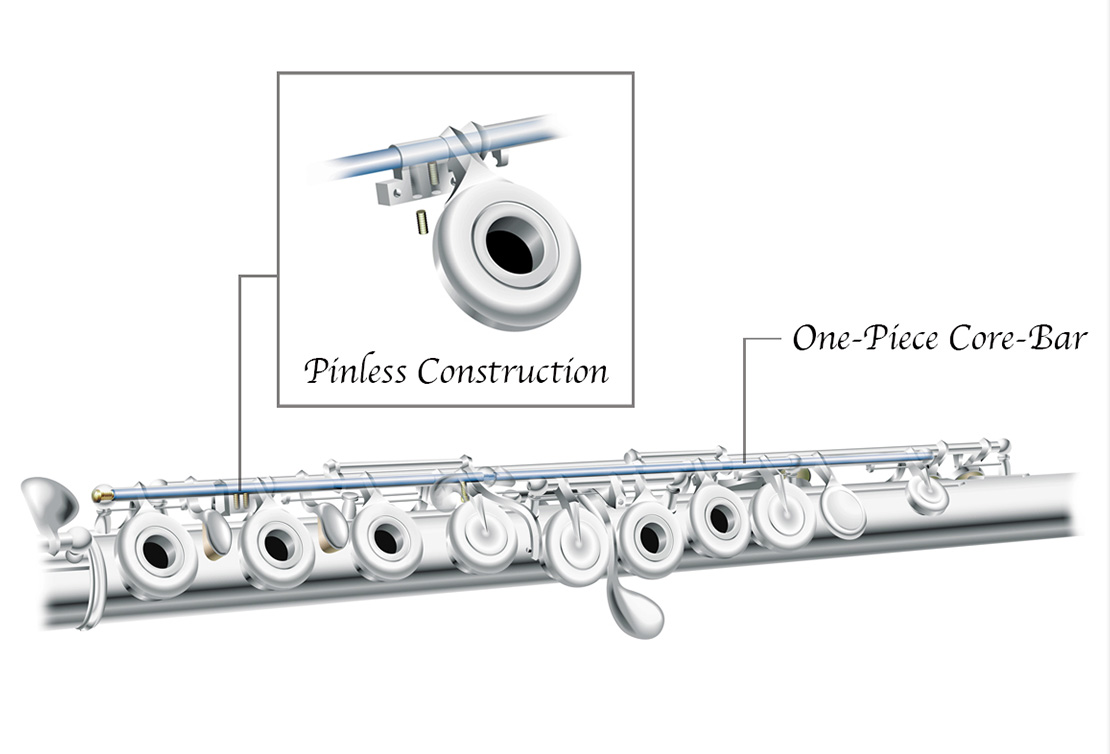 Pearl's exclusive mechanism
In 1972, Pearl's innovative technicians created the patented One-Piece Core-Bar and Pinless Construction, and Pearl's continually smooth key-action became a reality. Since that time, Pearl is still the only flute manufacturer to apply these features on every flute made.