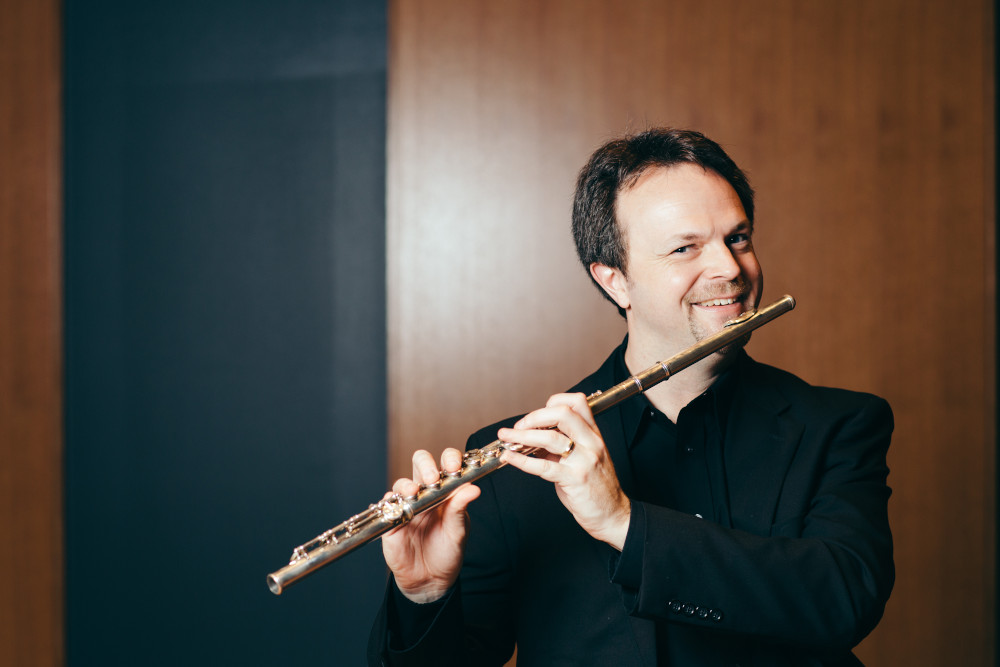 2020/08/28
Welcome New Pearl Flute Artist Gabe Southard!
We're thrilled to welcome musician and educator, Gabe Southard, to the Pearl Flute roster!
Robert "Gabe" Southard is currently an associate professor at Hope College, where he teaches the flute studio; runs various flute ensembles; plays in and conducts the Faculty And Student Collaborative Ensemble (FASCE); conducts the Wind Ensemble; and heads up the Instrumental division of the Music Education Department. Gabe maintains an active performing schedule by playing principal flute in the Holland Symphony Orchestra, and giving solo and chamber recitals.
Gabe holds degrees from Ithaca College (BM), the University of Wisconsin-Madison (MM), and Michigan State University (DMA). He has studied with Dr. Wendy Mehne, Randy Bowman, Stephanie Jutt, Helene Rosenblatt, and several others.
---