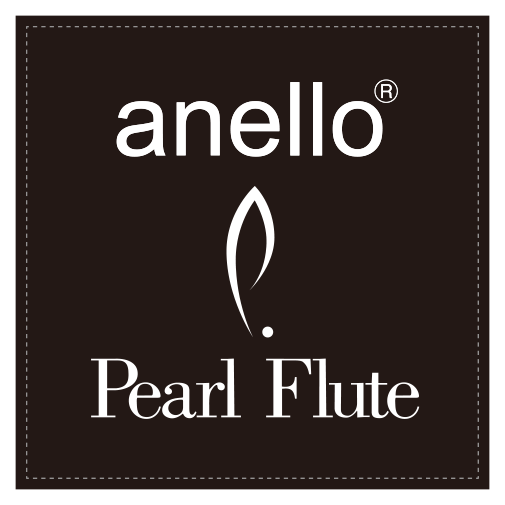 2022/06/22
Introducing the New Pearl Flute Backpack in collaboration with Anello.
The Pearl Flute Anello Backpack represents the best in both style and function. Safely storing and transporting your Pearl Flutes has never been easier, featuring three interior pockets made of Polyester and tightly secured with Velcro, and a separate cover for added protection. The backpack features a large front zipper pocket for music and accessories, and a large rear zipper pocket for a laptop. The bag's surface is made of a water-repellent matte coating for added durability and smooth feel, and an adjustable belt strap ensures a firm and comfortable fit.
***NOT AVAILABLE IN THE EU REGION***
Product Informations
| | |
| --- | --- |
| Model Number: | ANL-FLB1 |
| Available Color: | #B Black *Not available in USA* |
|   | #DB Denim Black |
| Outside Dimension: | H460 x W310 x D140mm |
| Inside Dimension: | H420 x W280 x D110mm |
| Weight: | About 850g |
| Capacity: | About 18(L) |
| Outside Material: | water-repellent matte coating poly canvas fabric |
| Inside Material: | 100% Polyester |
| Length of Handle: | 190mm |
| Length of Shoulder Strap:  | 400mm x 800mm |
| Number of Pocket: |   |
| ・Flute Storage Pocket: | Applicable for C/B-foot flute, piccolo, and music stand |
| ・Back Pocket | Able to put your music score |
Features
Convenient backpack type for carrying.
Heavy loads are covered with gentle comfort on the back. The part that touches the back is designed with excellent cushioning and ventilation. The belt can be adjusted to hold it firmly and protect your precious instrument.
Also accommodates flute, piccolo, and music stand.
The main section has three separate pockets, which can be secured with Velcro.
Three interior Flute pockets.
Includes a separate cover to carefully protect the flute. The instrument and accessories can be stored separately.
Large front zipper pocket for music and accessories.
A pocket on the back side can hold large music score. Easy to take out.
Water-repellent coating treatment
The surface of the bag is made of polyester canvas with a matte water-repellent coating, giving it a taut and silky feel.
Large rear zipper pocket for laptop.
---